Germany Jazz Musicians ✎add | ✎edit
🔎
Benjamin Strauss
[Germany] Berlin Berlin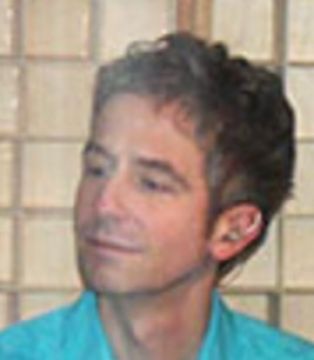 ProfessionalMusician Drums Percussion BigBandConducting BigBandArranging

fter attending Berklee College of Music, from where he graduated in 1996 with a B.A. in Professional Music (Magma Cum Laude), Strauss moved to New York City where he performed in various NYC-clubs and broadened his musical skills. Private lessons with: John Riley (Village Vanguard and Bob Mintzer Big Bands), Paul Wertico (Pat Metheny Group) and Tommy Campbell (Manhattan Transfer and Kevin Eubanks Band). Upon returning to Germany, Strauss founded the Berlin Big Band which plays regular concerts in Berlin. Besides that he is a freelance musician in studios, live and on tours (musicals "The Beauty and the Beast", "Anything Goes" & "My Fair Lady"; small and large Jazz-ensembles) and has occasional show-band engagements on cruise ships in the USA, Asia and Europe.



🔎
Matthias Hessel
[Germany] Berlin Berlin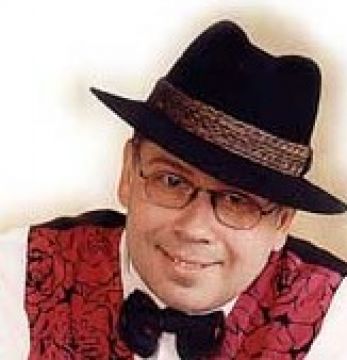 ProfessionalMusician Piano

studierte von 1977-1982 an der Franz-Liszt-Hochschule in Weimar im Fach Klassik, es folgten 1980-1982 zahlreiche Jazz- und Ragtimekonzerte für den Musikverlag "Edition Peters". Seit 1985 Klavierlehrer und Korrepetitor an der Hochschule für Musik "Hanns Eisler" Berlin. 1994 gründet Matthias Hessel sein Projekt "Hessels Ragtime Band", mit dem Ensemble "Jazz im Frack" gibt der Gewinner des 1. f6-Dixiepreises seit 1995 zahlreiche Jazzkonzerte in der Komischen Oper Berlin, 1996 kommt es zur über zehnjährigen Zusammenarbeit mit der international bekannten Sopranistin und Gospelsängerin Brenda Jackson (St. Louis, Missouri).



🔎
Timor Oliver Chadik
[Germany] Euskirchen in der Eifel Mechernich-Satzvey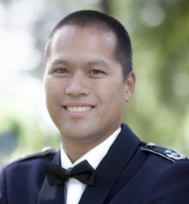 ProfessionalMusician BigBandConducting

Im September 2006 trat er in die Bundeswehr ein und war seitdem als stellvertretender Chef beim Luftwaffenmusikkorps 3 Münster eingesetzt. In der ersten Jahreshälfte 2007 war er in gleicher Funktion beim Stabsmusikkorps der Bundeswehr, wo er für die Durchführung der protokollarischen Ehrendienste im Bundeskanzleramt und Bundesministerium der Verteidigung verantwortlich war. Von Juni – Oktober 2010 führte er vertretungsweise als Chef das Heeresmusikkorps 300 Koblenz. Von 2012 - 2015 leitet er als Chefdirigent das Luftwaffenmusikkorps in Münster. Seit Januar 2015 hat Timor Oliver Chadik die BigBand der Bundeswehr übernommen. Er ist damit der 7. Bandleader dieser herausragenden Formation. Timor Oliver Chadik ist Preisträger beim Internationalen Dirigentenwettbewerb des WMC in Kerkrade und Stipendiat der Richard Wagner Stiftung. Von 2005 bis 2007 wurde er durch das Deutsche Dirigentenforum, einem Förderprogramm des Deutschen Musikrates, gefördert. Ihn verbindet eine enge Zusammenarbeit mit der Deutschen Bläserphilharmonie, der Bläserphilharmonie Süd-West und der Bläserphilharmonie Ostwestfalen-Lippe. Er ist regelmäßiger Gastdirigent beim Rundfunk Blasorchester Leipzig, musikalischer Leiter des renommierten Orchesterverein Hilgen und ständiger Dirigent der Jungen Bläserphilharmonie NRW.



🔎
Klaus Wagenleiter
[Germany] Baden-Württemberg Leinfelden-Echterdingen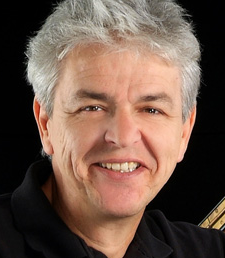 ProfessionalMusician BigBandArranging BigBandConducting Piano

Klaus Wagenleiter, geboren 1956 in Heidenheim an der Brenz. Musikalische Grundlagen auf dem Akkordeon, dem Waldhorn, in Chören und auf dem Klavier. Von 1977 bis 1982 Studien an der Staatlichen Hochschule für Musik in Stuttgart und am Berklee College of Music in Boston / USA (mit GVL Stipendium). Abschluss in Arrangement und Komposition mit dem schulischen "Count Basie Award". Seither als freier Pianist, Komponist und Arrangeur in Jazz, Pop, Rock, Show und Volksmusik tätig.