United Kingdom Jazz Musicians ✎add | ✎edit
🔎
Andrew Linham
[United Kingdom] London London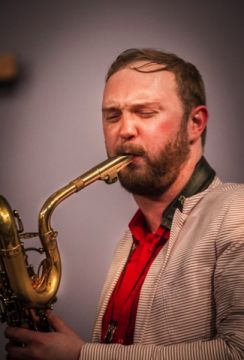 ProfessionalMusician BaritonSaxophone AltoSaxophone TenorSaxophone ClarinetBb

Incredibly busy and in demand, Andrew has a varied schedule balancing performing, composing, teaching and theatre work whilst running his own ensembles, The Andrew Linham Jazz Orchestra and the Andrew Linham Quartet. His ensembles have performed to packed audiences across London, Essex and the South East and continue to impress with his original compositions and arrangements, presentational style and the passion that he shows in all areas of his career for music. He has performed alongside some of the greatest UK based up and coming musicians in London which has seen him whilst working as an endorsee with SAXRAX Saxophone Stands and Yamaha Saxophones perform internationally at the NAMM 2012 in LA, USA and Musikmesse 2013, 2014 and 2016 in Frankfurt, Germany. His big band the Andrew Linham Jazz Orchestra has premiered two new suites of music, the latest of which was presented at the EFG London Jazz Festival 2015 and in October 2017 launched their new album 'Weapons of Mass Distraction'. Andrew has recently written and premiered his first full length musical, an adaption of the Wind In The Willows at Queens Theatre Hornchurch in July 2017. It was sold out for all performances with standing ovations every night! In 2012 he released his first album as a leader of the Andrew Linham Quartet entitled 'Abandoned Silence' which received critical acclaim.



🔎
Tom Green
[United Kingdom] London London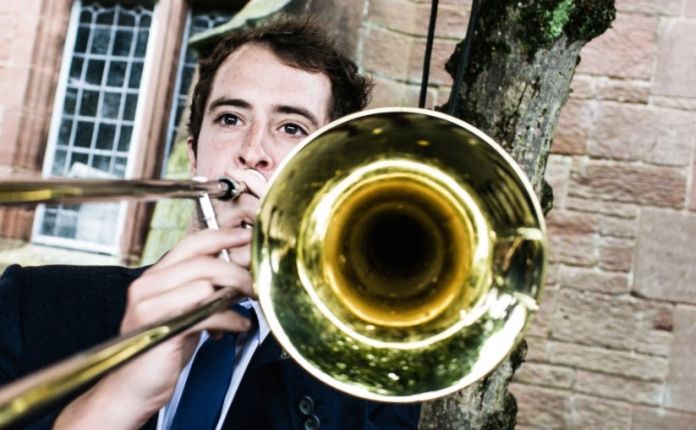 ProfessionalMusician Trombone BigBandArranging

Winner of the 2013 Dankworth Prize for Jazz Composition, Tom Green is a trombonist, composer and arranger described as "a new rising star in the British jazz scene" by Nigel Williams (Jazz FM). In 2014 he was mentioned 3 times as Jazzwise "One to Watch", and was the recipient of a Help Musicians UK Emerging Excellence award. He is a graduate of the Royal Academy of Music jazz course, and has performed at venues including Ronnie Scott's, the Vortex and 606 Club, as well as the Montreux, Toronto and Montreal Jazz Festivals. His current main project is the Tom Green Septet, who released their debut album "Skyline" in February 2015 to unanimous critical acclaim. Tom has directed his own groups and big bands on national tours, including an 18-date Septet album launch tour across the UK, from Inverness in Scotland to St Ives in Cornwall. He has performed internationally at the Casa del Jazz in Rome, La Mortella on the island of Ischia in Italy, the Budapest Jazz Club, and Langnau Jazz Nights festival in Switzerland. In 2014 his quintet was invited to Tunisia by the Jazz Club of Tunis to teach for a week-long programme alongside musicians from the Vanguard Jazz Orchestra in New York, culminating in a performance for International Jazz Day 2014.