Canada Big Bands ✎add | ✎edit
🔎
South Van Big Band
[Canada] British Columbia Vancouver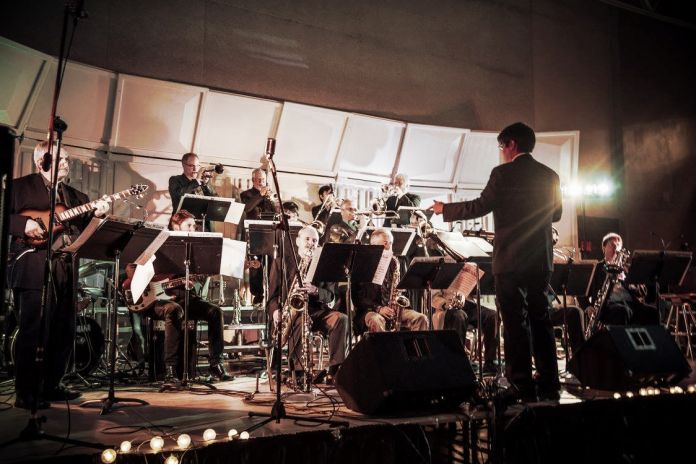 SemiProfBigBand

South Van Big Band is a 17-piece jazz orchestra based in Metro Vancouver, performing music composed or arranged for modern big band jazz. The band has a broad spectrum of musical taste ranging across blues, latin jazz, funk, swing, bebop and contemporary styles, and band grooves hard to deliver an eclectic set of music through the dynamic power of a modern big band.



🔎
Mighty Fraser Big Band
[Canada] British Columbia Surrey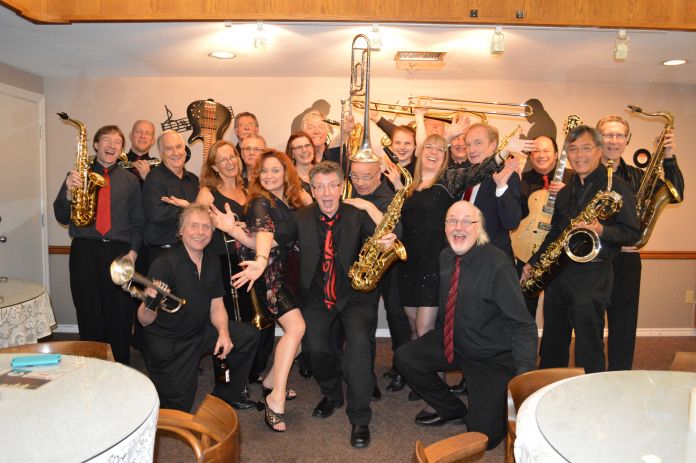 AmateurBigBand

Amateur Band, (?) however, check out our videos, they're as good as any professional band! Let me know your thoughts via our website, mightyfraserbigband@telus.net Mighty Fraser Big Band Is a group of 19 high-energy jazz musicians from across the lower mainland with a passion for keeping the music and sound of the "Big Band" alive in our communities. With a repertoire ranging from the 40's swing era dance classics, to modern big band arrangements of various styles. Reorganized in 2010 by Doug Knight and Casey Blackwell, The bands rhythmic styling are regularly honed every Wednesday at rehearsal by the great music director Christian Findlay, hired by the band Dec.2010 A change of name in 2011; (from Third Stage) to Mighty Fraser Big Band, selected from a list band members submitted, was thought to best represent the band and better reflect the bands location and what they are. Also takes advantage of being associated with the huge, world renowned, Mighty Fraser River that has an exciting history and means so much in the history and to economy of British Columbia, Canada.The band have performed for community, corporate and charity events, private parties, social clubs, Rotary clubs, seniors dances, Resort ski lodges, churches, (Jazz Vespers!), Concerts-in-the-park series', and will be at any occasion where they can get people on their feet and bring a toe-tapping smile to their faces.



🔎
Hard Rubber Orchestra
[Canada] BC Vancouver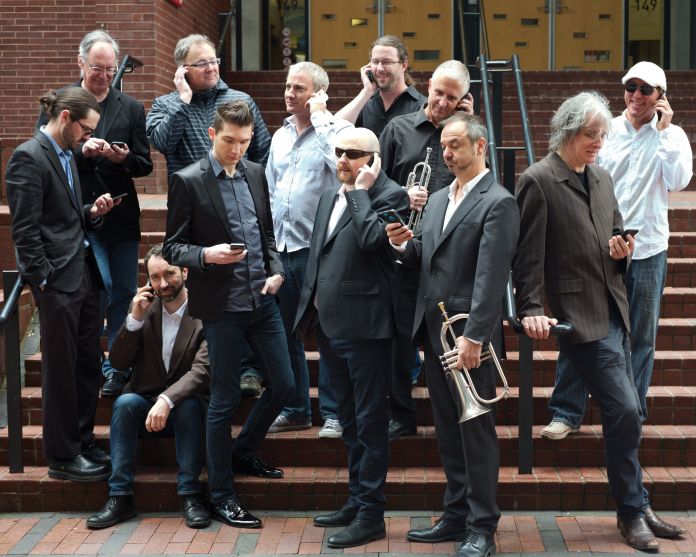 ProfessionalBigBand

Formed by in 1990 by John Korsrud, the 18-piece Hard Rubber Orchestra has been one of Canada's most active and unpredictable ensembles of creative music. Over the years they have collaborated with an incredibly diverse spectrum of local and international artists. HRO has released three CDs, recorded numerous CBC broadcasts, toured to Europe in 2003 and across Canada several times, and received the 2005 Alcan Arts Award – the largest arts award in Canada for creation. They have pushed the boundaries of the concert experience, creating several large multi-media shows such as The Ice Age ice shows (2010, 2000), the arts rave Drum & Light Festival (2010, 2009, 2008), The Elvis Cantata (1996, 1994), the Alcan awarded Enter/ Exit (2005). In 2005 they produced a special for CBC television called Cantata for the King. HRO is one of Canada's leading ensembles to commission new compositions, commissioning forty new works by thirty Canadian composers from jazz and classical fields such as Kenny Wheeler, Darcy James Argue, Rene Lussier, Scott Good, Howard Bashaw, Phil Dwyer, Brad Turner, Michael Blake, Tony Wilson, Fred Stride, Paul Dolden, Peter Hannan, Linda Bouchard, Marianne Trudel and Hugh Fraser.



🔎
Bruce James Orchestra
[Canada] British Columbia Vancouver

SemiProfBigBand

Thank you for taking the time to read about the Bruce James Orchestra- one of the hottest semi-professional big bands in the Vancouver BC area! Our 19 piece ensemble has a long history of providing exceptional big band/jazz/dance band music in the Tri-Cities/Lower Mainland/Fraser Valley; we have been performing all over the Lower Mainland since 1999. We perform a variety of big band music and are adaptable to all types of audiences/performance situations. We are a band that exudes high energy in our performance, incorporates rehearsed choreography in our selections, and is an ensemble which prides itself on excellence in both music, and showmanship.



🔎
Space Elevator
[Canada] BC Vancouver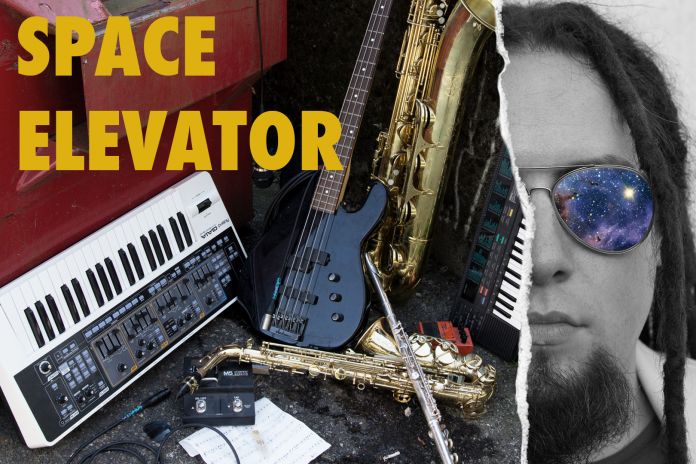 ProfessionalBigBand

20 person jazz-metal big band from Vancouver, Canada. Hailed as a 'compositional tour-de-force', Space Elevator is the brainchild of Mike WT Allen. Formed as a vehicle to deliver his ideas of what modern big band music should sound like, the compositions travel between swing, heavy metal, funk, and the avant-garde. Mike composes all of the music for the group as well as conducting, leading, organizing and managing the ensemble. The band simultaneously embraces and rejects the traditions of the big band jazz genre, at times swingin' like the good old days, other times playing more like a heavy rock band with a huge horn section. The group expands upon the traditional big band instrumentation with extra guitar players, drummers, and a full synth setup in lieu of the usual piano or keyboard. This allows for much more experimentation with sounds and styles. "...one of the most awe-inspiring demonstrations of musical prowess that I have ever experienced." - Discorder Magazine