International Big Band Directory

ibd
🔎 search for
Big Bands
▰
Musicians
▰
Venues
▰
Gigs
▰
MiscAds
▰
Forum
▰
FAQ
▰
BGY!
▰
Get Password
▰
Login
🔎
Jim Cutler Jazz Orchestra
[United States (USA)] Washington Seattle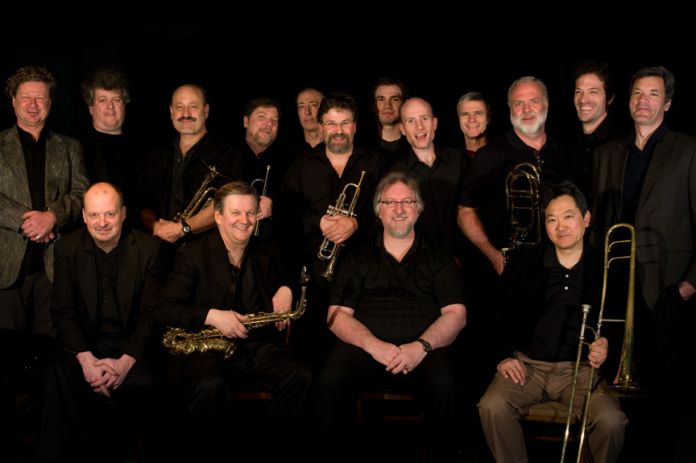 ProfessionalBigBand

In the tradition of the top jazz clubs around the world, the Jim Cutler Jazz Orchestra brings a house big band to the stage at Seattle's Tula's Restaurant and Jazz Club. Formed in January of 2004, the Jim Cutler Jazz Orchestra features top Northwest musicians performing music written by band members, Northwest composers, and classic material that isn't performed enough, including works by Gil Evans, The Stan Kenton Orchestra, Maynard Ferguson, and Buddy Rich. Since it's inception, over 300 different musicians have taken the bandstand, playing on average 45 Sundays a year, featuring guest artists such as Brian Lynch, Pete Olstad, and Seattle's very own Greta Matassa. Local composers that are featured on a regular basis include Jim Cutler, Daniel Barry, Robert Beasley, Matso Limtiaco and James DeJoie.



🔎
Córdoba Jazz Orchestra
[Argentina] Córdoba Córdoba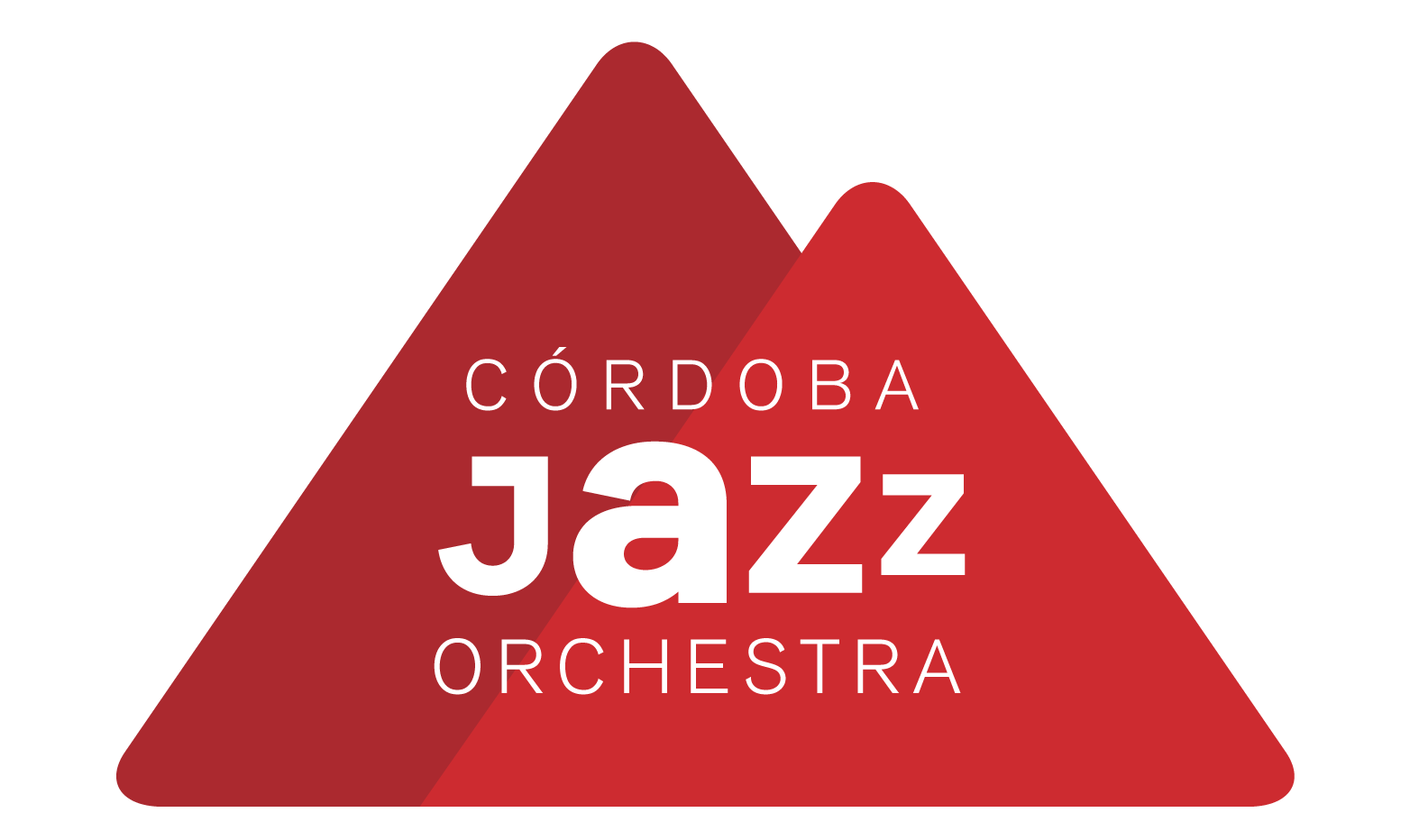 SemiProfBigBand

In 2006, drummers Steve Zenz (USA) and German Siman (ARG) propelled the project of playing jazz compositions with a Big Band, and thus created a new space for exchange for musicians of different backgrounds. Since 2015, the CJO is conducted by the saxophonist and composer Nicolás Ocampo, offering a repertoire of previously unheard music, writing original arrangements of pieces by major Cordoba-born jazz composers. This new music begins to define an identity in the sound of the band through the resignification of styles of jazz tradition, the combination with Argentine styles and the integration of Latin American percussion instruments. The first volume of this program of arrangements is part of the debut album: "Comechingonia", recorded in the main hall of the "Teatro del Libertador San Martin" and released in June 2017. The CJO on numerous occasions has called to participate in concerts to outstanding artists of the international scene as: Oscar Giunta, Sergio Wagner, Mariano Loiacono, Eduardo Elía, Julio Goytia, Pablo Motta, Julio Kobryn, Donald Harrison Jr (USA), John Stowell (USA), Pierre Bertrand (France), Christophe Lampidecchia (France), Tim Bell (USA), Lennie Foy (USA), Steve Zenz (USA), Nick Homes (England).



🔎
Lucerne Jazz Orchestra
[Switzerland] Luzern Luzern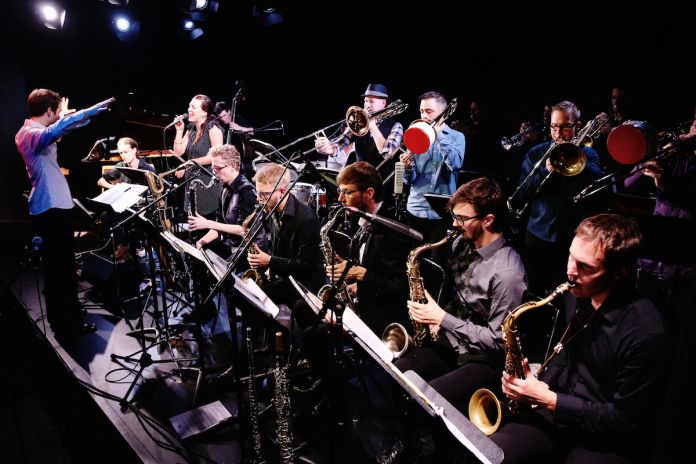 ProfessionalBigBand

Das Lucerne Jazz Orchestra unter der Leitung von David Grottschreiber hat sich seit seiner Gründung im Jahre 2007 mit einem innovativen Konzept einen Namen als eines der interessantesten europäischen Jazzorchester gemacht. An inzwischen über 100 Konzerten im In- und Ausland präsentiert das Ensemble regelmässig neue Musik von jungen Komponisten aus ganz Europa und ihr sein Schaffen ist mittlerweile auch bereits auf vier Tonträgern dokumentiert. LJO feat. Dave Douglas, Langnau Jazz Nights © foto-graf.ch Während die grosse Eigenheit des LJO in den herausragenden Fähigkeiten aller Mitglieder als eigenständige Solisten und Komponisten liegt, erweitert es darüber hinaus regelmässig seinen Horizont durch die Zusammenarbeit mit namhaften Jazzkomponisten und –Solisten und scheut es nicht, sich auf neues Terrain zu begeben. So resultierte die Zusammenarbeit mit dem Saxophonisten und Komponisten Oliver Leicht in einem Programm für Jazzorchester, Tanz und Elektronik («Five Movements to hear and see»), und zusammen mit dem Klarinettisten und Komponisten Claudio Puntin wurde die vielbeachtete CD «Berge versetzen» aufgenommen. Des Weiteren waren bislang Dave Douglas, Nils Wogram, Hayden Chisholm, Ed Partyka, Ohad Talmor, Niels Klein, Henning Sieverts, Reinhold Schmölzer, Gerd Hermann Ortler und Stefan Schultze zu Gast. Die Stadt und der Kanton Luzern würdigten das Schaffen des Lucerne Jazz Orchestra 2013 bereits zum zweiten Male mit einem Werkbeitrag.



🔎
Bergen Big Band
[Norway] West Norway Bergen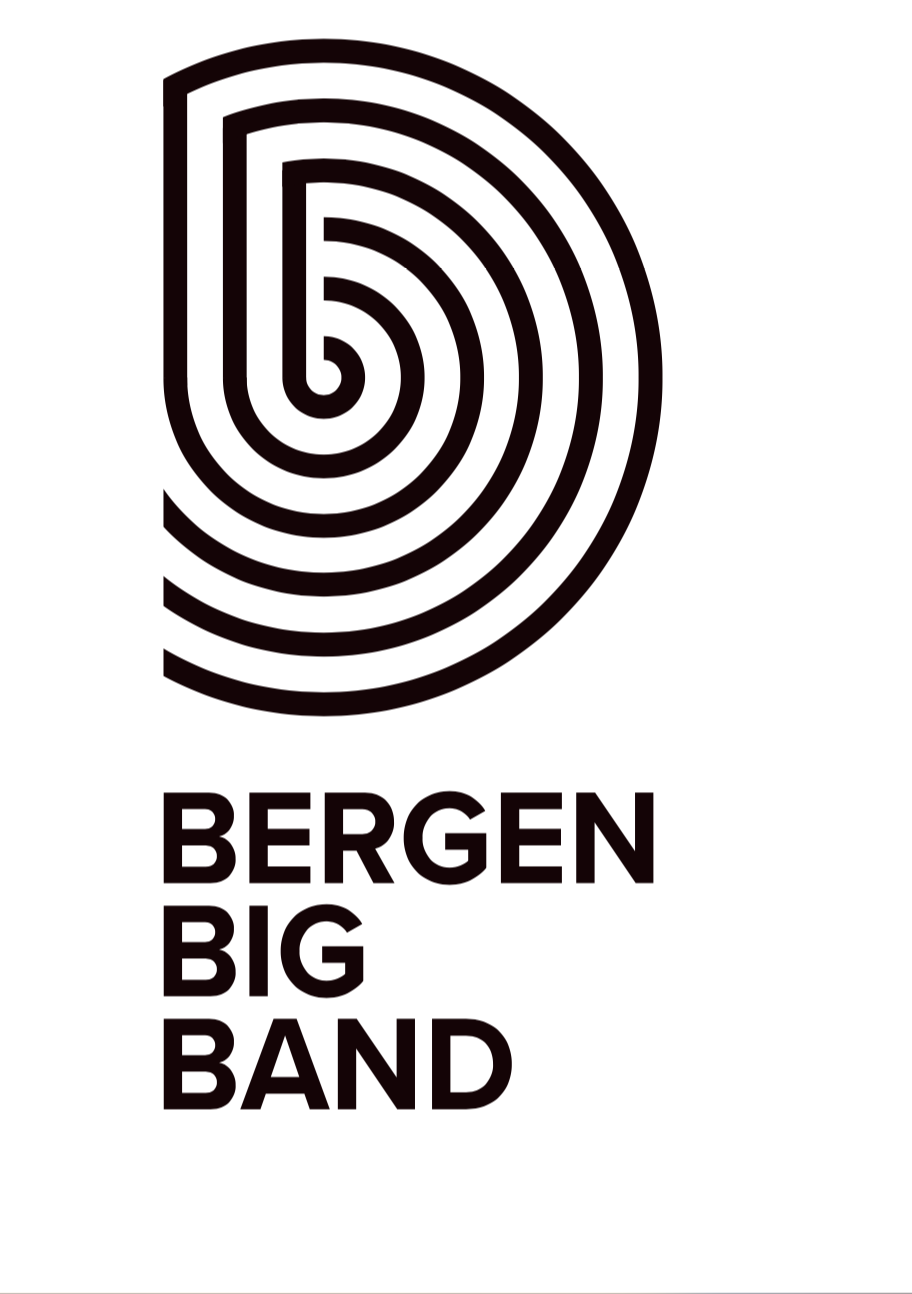 ProfessionalBigBand

Bergen Big Band (BBB) is a Norwegian big band established 1991 as a continuation of Knut Kristiansen's Bergen Band. Its the only professional big band in Norway with a traditional 17-piece line-up and is known from cooperations with musicians like Phil Woods, Paquito D'Rivera, Joe Henderson, Maria Schneider, Diana Krall, Andy Sheppard, Karin Krog, John Surman, Palle Mikkelborg, Terje Rypdal, Django Bates, Jon Balke, Lars Jansson among others. The band is led by Dag Arnesen (piano) and Magne Thormodsæter (bass) and administrated by West Norway Jazz Centre.



🔎
ETH Big Band
[Switzerland] Zurich Zurich

AmateurBigBand

The 20-member ETH Big Band is made up of students of the ETH Zurich, the University of Zurich, the Jazz-school Zurich and the Jazz-school Lucerne. The Band was founded in autumn 1993 by Christoph Eck, who is now the musical leader of the Big Band as well. The Repertoire of the Band is very diverse. The musicians enjoy playing Funk, Latin and Swing and supplement each arrangement with individual improvisiations. Since then the ETH Big Band has been solidly established in the course listings of the ETH Zurich, and concerts take place regularly in and around Zurich. As one of the few Swiss Big Bands, the ETH Big Band has already taken part for the sixth time in the Montreux Jazz-festival, while several concerts with the professional Cuban singer Paz Luaces have also been held. In July 2001 the ETH Big Band performed at the Zürifäscht. Further appearances were and are at the "Festival International de Musique Universitaire" in Belfort (France) 1996 - 2000, in the "Jazzhaus" Freiburg (Germany), at the University of Karlsruhe (Germany), at the Jazz Festival in Le Mans (France), etc. Along with a few recordings the Big Band organizes workshops with professional musicians and thereby prepares itself for future concerts and recordings. Spontaneity and the playful expression of lively arrangements are characteristic of the Band.



Is your Big Band listed?
▰
A:
Afghanistan
,
Albania
,
Algeria
,
Andorra
,
Angola
,
Antigua and Barbuda
,
Argentina
,
Armenia
,
Aruba
,
Australia
,
Austria
,
Azerbaijan
, ▰
B:
Bahamas
,
Bahrain
,
Bangladesh
,
Barbados
,
Belarus
,
Belgium
,
Belize
,
Benin
,
Bhutan
,
Bolivia
,
Bosnia and Herzegovina
,
Botswana
,
Brazil
,
Brunei
,
Bulgaria
,
Burkina Faso
,
Burma
,
Burundi
, ▰
C:
Cambodia
,
Cameroon
,
Canada
,
Cabo Verde
,
Central African Republic
,
Chad
,
Chile
,
China
,
Colombia
,
Comoros
,
Congo, Democratic Republic
,
Congo, Republic
,
Costa Rica
,
Cote d'Ivoire
,
Croatia
,
Cuba
,
Curacao
,
Cyprus
,
Czechia
, ▰
D:
Denmark
,
Djibouti
,
Dominica
,
Dominican Republic
, ▰
E:
East Timor
,
Ecuador
,
Egypt
,
El Salvador
,
Equatorial Guinea
,
Eritrea
,
Estonia
,
Ethiopia
, ▰
F:
Fiji
,
Finland
,
France
, ▰
G:
Gabon
,
Gambia
,
Georgia
,
Germany
,
Ghana
,
Greece
,
Grenada
,
Guatemala
,
Guinea
,
Guinea-Bissau
,
Guyana
, ▰
H:
Haiti
,
Holy See
,
Honduras
,
Hong Kong
,
Hungary
, ▰
I:
Iceland
,
India
,
Indonesia
,
Iran
,
Iraq
,
Ireland
,
Israel
,
Italy
, ▰
J:
Jamaica
,
Japan
,
Jordan
, ▰
K:
Kazakhstan
,
Kenya
,
Kiribati
,
Korea, North
,
Korea, South
,
Kosovo
,
Kuwait
,
Kyrgyzstan
, ▰
L:
Laos
,
Latvia
,
Lebanon
,
Lesotho
,
Liberia
,
Libya
,
Liechtenstein
,
Lithuania
,
Luxembourg
, ▰
M:
Macau
,
Macedonia
,
Madagascar
,
Malawi
,
Malaysia
,
Maldives
,
Mali
,
Malta
,
Marshall Islands
,
Mauritania
,
Mauritius
,
Mexico
,
Micronesia
,
Moldova
,
Monaco
,
Mongolia
,
Montenegro
,
Morocco
,
Mozambique
, ▰
N:
Namibia
,
Nauru
,
Nepal
,
Netherlands
,
New Zealand
,
Nicaragua
,
Niger
,
Nigeria
,
North Korea
,
Norway
, ▰
O:
Oman
, ▰
P:
Pakistan
,
Palau
,
Palestinian Territories
,
Panama
,
Papua New Guinea
,
Paraguay
,
Peru
,
Philippines
,
Poland
,
Portugal
, ▰
Q:
Qatar
, ▰
R:
Romania
,
Russia
,
Rwanda
, ▰
S:
Saint Kitts and Nevis
,
Saint Lucia
,
Saint Vincent and the Grenadines
,
Samoa
,
San Marino
,
Sao Tome and Principe
,
Saudi Arabia
,
Senegal
,
Serbia
,
Seychelles
,
Sierra Leone
,
Singapore
,
Sint Maarten
,
Slovakia
,
Slovenia
,
Solomon Islands
,
Somalia
,
South Africa
,
South Korea
,
South Sudan
,
Spain
,
Sri Lanka
,
Sudan
,
Suriname
,
Swaziland
,
Sweden
,
Switzerland
,
Syria
, ▰
T:
Taiwan
,
Tajikistan
,
Tanzania
,
Thailand
,
Timor-Leste
,
Togo
,
Tonga
,
Trinidad and Tobago
,
Tunisia
,
Turkey
,
Turkmenistan
,
Tuvalu
, ▰
U:
Uganda
,
Ukraine
,
United Arab Emirates
,
United Kingdom
,
United States (USA)
,
Uruguay
,
Uzbekistan
, ▰
V:
Vanuatu
,
Venezuela
,
Vietnam
, ▰
Y:
Yemen
, ▰
Z:
Zambia
,
Zimbabwe
Sitemap