International Big Band Directory

ibd
🔎 search for
Big Bands
▰
Musicians
▰
Venues
▰
Gigs
▰
MiscAds
▰
Forum
▰
FAQ
▰
Video!
▰
Get Password
▰
Login
🔎
Atemlos Big Band
[Germany] NRW Petershagen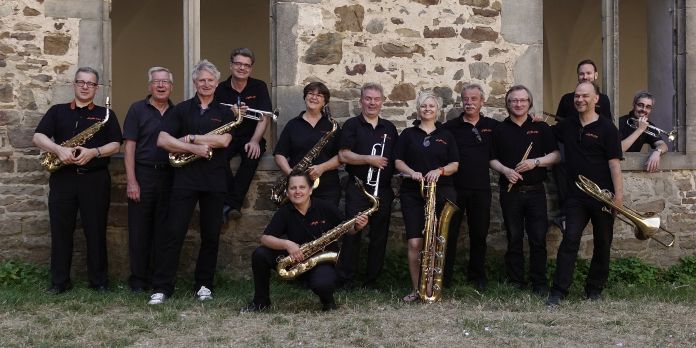 AmateurBigBand

Unsere Bigband heisst zwar ATEMLOS, wir sind es aber nicht! Weder am Tag noch in der Nacht, erst recht nicht, wenn wir dem Swingvirus erliegen! Neuinfizierte sind jederzeit willkommen! Unsere 3-Generationen-Band "Atemlos" spielt nicht nur swingenden Oldtime-Jazz, sondern auch Rock und Pop. Interessierte Musiker/innen jeden Alters, die unserem Bigband-Sound noch mehr Volumen geben könnten, sind bei unseren Montagsproben ab 19.30 Uhr (14-tägig) jederzeit herzlich willkommen!



🔎
WA Youth Jazz Orchestra
[Australia] Perth WA Maylands
AmateurBigBand

WAYJO is Australia's leading youth jazz orchestra and one of the country's cultural gems. It provides a unique experience for jazz musicians aged 14 to 25 who are the absolute cream of young jazz players from Western Australia and beyond. Competition for places is fierce. Those who make it are amongst the nations best young players and are rewarded with career-defining experiences including touring, training, recording and performing with world-class guest artists.



🔎
Swiss Jazz Orchestra
[Switzerland] Bern Bern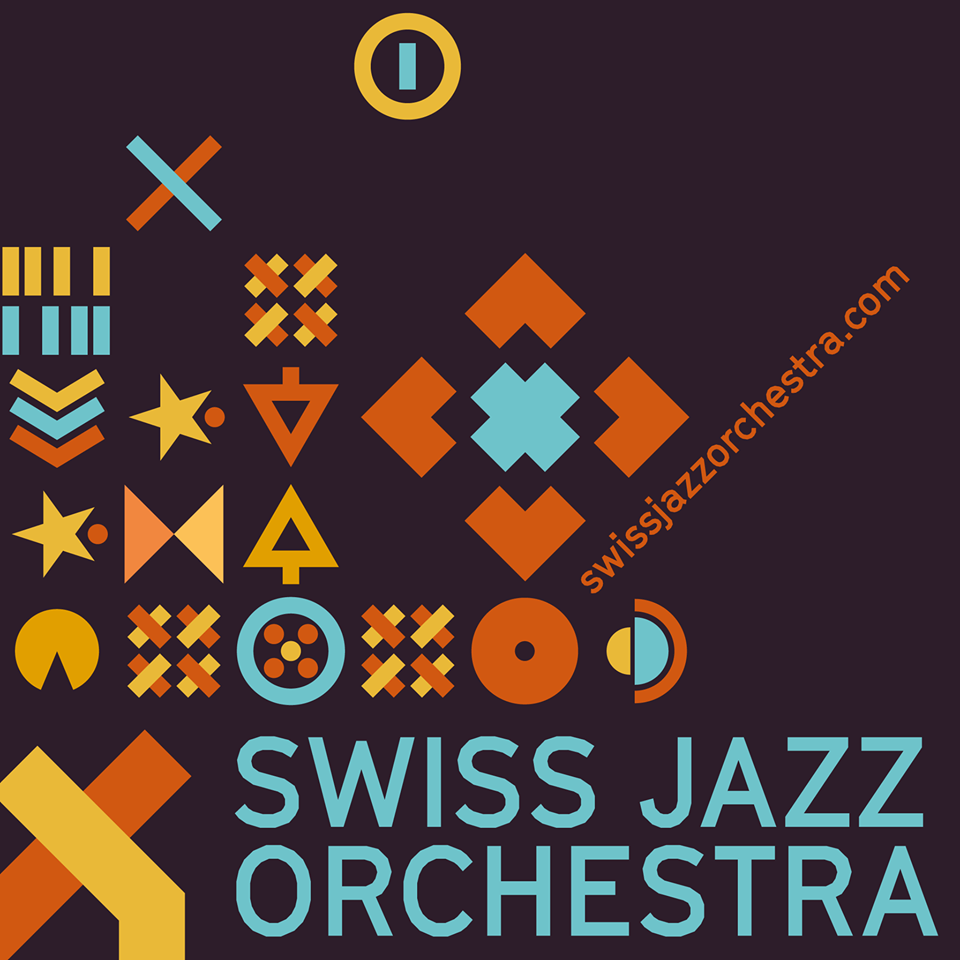 ProfessionalBigBand

Das Swiss Jazz Orchestra ist die meistbeschäftigte professionelle Big Band der Schweiz. Den Kern seiner Aktivitäten bildet eine wöchentliche Konzertserie im Bierhübeli Bern, die jeweils von Mitte Oktober bis Ende Mai läuft und etwa 30 Konzerte umfasst. Inklusive aller externen Engagements hat das SJO bereits fast 800 Auftritte hinter sich. Daneben tritt das SJO mit Projekten verschiedenster Stilrichtungen auf, welche auf bisher 12 CDs dokumentiert sind. Für seine Verdienste wurde das SJO im Jahr 2010 mit dem grossen Kulturpreis der Burgergemeinde Bern ausgezeichnet. Das SJO hat mit international gefeierten Künstlern wie Joshua Redman, Peter Erskine, Mike Mainieri, Joey DiFrancesco, Paquito d'Rivera, Jeff Hamilton, John Clayton, Miguel Zenon, Grégoire Maret, Anat Cohen, Alex Sipiagin, Chico Pinheiro, Torun Erisken, Claudio Roditi, Roberta Gambarini, Jerry Bergonzi, Jamie Cullum, den Jazz-Legenden Phil Woods und Buddy DeFranco, den Komponisten/Arrangeuren Guillermo Klein, Jim McNeely, Bob Mintzer, Bert Joris, George Gruntz sowie nationalen Grössen wie Andy Scherrer, Franco Ambrosetti, Matthieu Michel, Nat Su, Domenic Landolf, Houry Dora Apartian, Michael Zisman oder Pepe Lienhard zusammengearbeitet.



🔎
Backyard Big Band
[Netherlands] North Brabant Best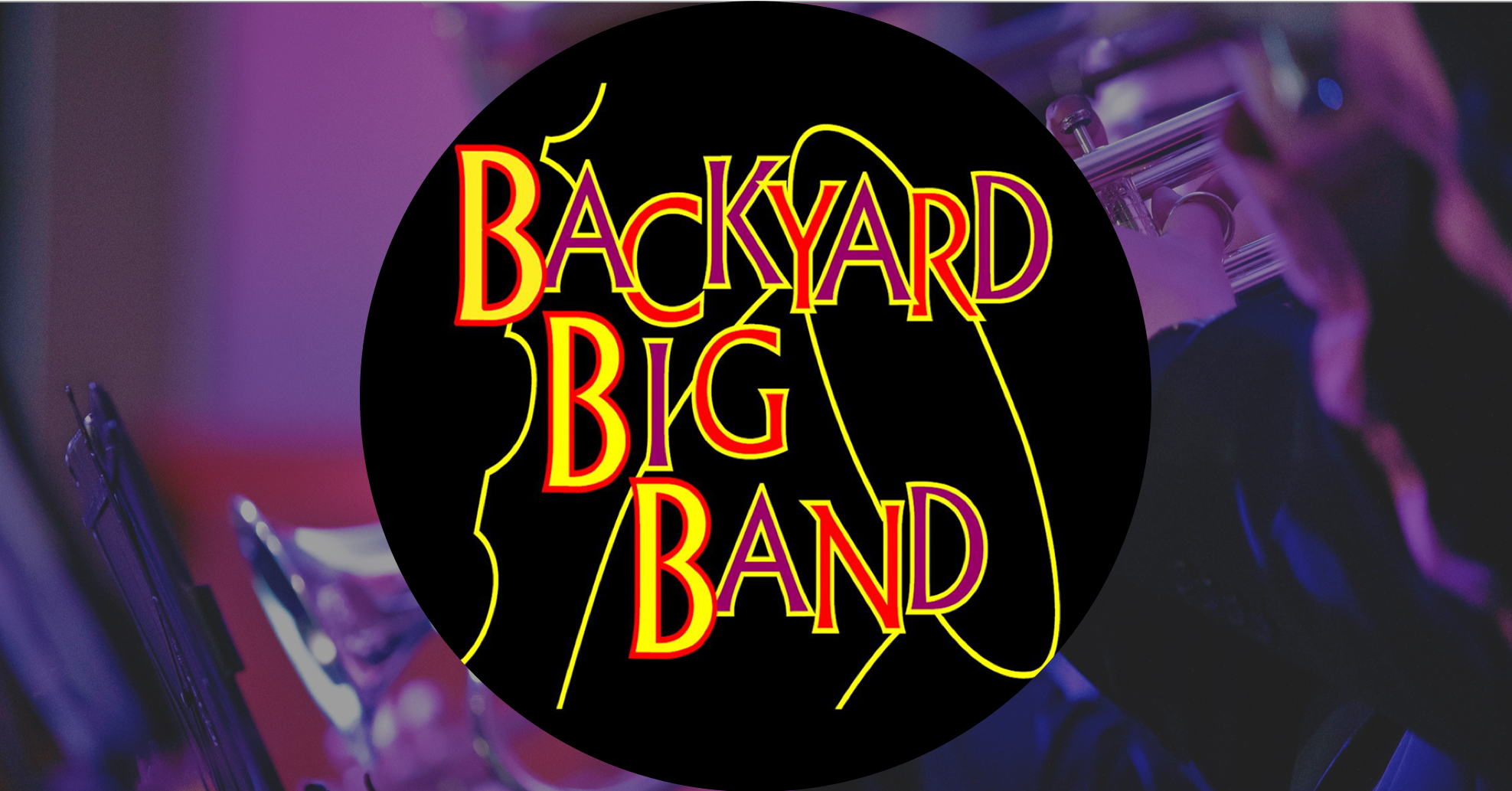 SemiProfBigBand

The Backyard Big Band comprises 22 high level amateur and semi-professional musicians drawn from the region of North Brabant in The Netherlands. With its home base in the town of Best, the band is well known for its varied and challenging contemporary instrumental and vocal repertoire while remaining accessible to a wide audience of listeners. Under the musical direction of professional trombonist, composer and arranger, Daan Morris, the Backyard Big Band enjoys a regular demand of engagements both as the main attraction and ensemble with contemporary solo guest professionals.



🔎
Uni Big Band Freiburg
[Germany] Freiburg Freiburg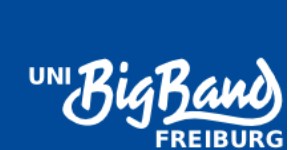 AmateurBigBand

Die Uni Big Band Freiburg besteht aus Musikern und Musikerinnen mit der besonderen Leidenschaft für den Jazz, die das Publikum in und um Freiburg mit ihrem famosen Repertoire begeistern. Die Mitglieder sind in erster Linie Studierende verschiedener Fachrichtungen der Albert-Ludwigs-Universität. Die einzige Jazzformation der Uni gehört zum Semesterprogramm des Studium generale und probt während der Vorlesungszeit immer montags ab 19:30 Uhr im Herderbau (Tennenbacher Straße 4, Raum 101). Musikalischer Leiter der Band ist Uli Binetsch. Der erfahrene Posaunist ist ein international gefragter Profi-Musiker und in verschiedensten Jazzformationen vom Duo bis zur Gala-Big Band aktiv. Von seiner immensen Erfahrung im Big Band-Coaching und in der Workshoparbeit profitiert die Band nun schon seit dem Wintersemester 2011/12. Für die regelmäßig stattfindenden Probenwochenenden und Workshops lädt die Uni Big Band auch externe Dozenten und Dozentinnen ein, die die einzelnen Sätze musikalisch weiterentwickeln und durch die intensive Probenarbeit das Niveau der gesamten Band stetig steigern. Die Uni Big Band ist ein Verein, das heißt die Musiker und Musikerinnen organisieren und planen ihre Konzerte selbst und entscheiden gemeinsam über das aktuelle Semesterprogramm. Der Vorstand übernimmt dabei leitende Aufgaben und ist Ansprechpartner für die Band.



Is your Big Band listed?
▰
A:
Afghanistan
,
Albania
,
Algeria
,
Andorra
,
Angola
,
Antigua and Barbuda
,
Argentina
,
Armenia
,
Aruba
,
Australia
,
Austria
,
Azerbaijan
, ▰
B:
Bahamas
,
Bahrain
,
Bangladesh
,
Barbados
,
Belarus
,
Belgium
,
Belize
,
Benin
,
Bhutan
,
Bolivia
,
Bosnia and Herzegovina
,
Botswana
,
Brazil
,
Brunei
,
Bulgaria
,
Burkina Faso
,
Burma
,
Burundi
, ▰
C:
Cambodia
,
Cameroon
,
Canada
,
Cabo Verde
,
Central African Republic
,
Chad
,
Chile
,
China
,
Colombia
,
Comoros
,
Congo, Democratic Republic
,
Congo, Republic
,
Costa Rica
,
Cote d'Ivoire
,
Croatia
,
Cuba
,
Curacao
,
Cyprus
,
Czechia
, ▰
D:
Denmark
,
Djibouti
,
Dominica
,
Dominican Republic
, ▰
E:
East Timor
,
Ecuador
,
Egypt
,
El Salvador
,
Equatorial Guinea
,
Eritrea
,
Estonia
,
Ethiopia
, ▰
F:
Fiji
,
Finland
,
France
, ▰
G:
Gabon
,
Gambia
,
Georgia
,
Germany
,
Ghana
,
Greece
,
Grenada
,
Guatemala
,
Guinea
,
Guinea-Bissau
,
Guyana
, ▰
H:
Haiti
,
Holy See
,
Honduras
,
Hong Kong
,
Hungary
, ▰
I:
Iceland
,
India
,
Indonesia
,
Iran
,
Iraq
,
Ireland
,
Israel
,
Italy
, ▰
J:
Jamaica
,
Japan
,
Jordan
, ▰
K:
Kazakhstan
,
Kenya
,
Kiribati
,
Korea, North
,
Korea, South
,
Kosovo
,
Kuwait
,
Kyrgyzstan
, ▰
L:
Laos
,
Latvia
,
Lebanon
,
Lesotho
,
Liberia
,
Libya
,
Liechtenstein
,
Lithuania
,
Luxembourg
, ▰
M:
Macau
,
Macedonia
,
Madagascar
,
Malawi
,
Malaysia
,
Maldives
,
Mali
,
Malta
,
Marshall Islands
,
Mauritania
,
Mauritius
,
Mexico
,
Micronesia
,
Moldova
,
Monaco
,
Mongolia
,
Montenegro
,
Morocco
,
Mozambique
, ▰
N:
Namibia
,
Nauru
,
Nepal
,
Netherlands
,
New Zealand
,
Nicaragua
,
Niger
,
Nigeria
,
North Korea
,
Norway
, ▰
O:
Oman
, ▰
P:
Pakistan
,
Palau
,
Palestinian Territories
,
Panama
,
Papua New Guinea
,
Paraguay
,
Peru
,
Philippines
,
Poland
,
Portugal
, ▰
Q:
Qatar
, ▰
R:
Romania
,
Russia
,
Rwanda
, ▰
S:
Saint Kitts and Nevis
,
Saint Lucia
,
Saint Vincent and the Grenadines
,
Samoa
,
San Marino
,
Sao Tome and Principe
,
Saudi Arabia
,
Senegal
,
Serbia
,
Seychelles
,
Sierra Leone
,
Singapore
,
Sint Maarten
,
Slovakia
,
Slovenia
,
Solomon Islands
,
Somalia
,
South Africa
,
South Korea
,
South Sudan
,
Spain
,
Sri Lanka
,
Sudan
,
Suriname
,
Swaziland
,
Sweden
,
Switzerland
,
Syria
, ▰
T:
Taiwan
,
Tajikistan
,
Tanzania
,
Thailand
,
Timor-Leste
,
Togo
,
Tonga
,
Trinidad and Tobago
,
Tunisia
,
Turkey
,
Turkmenistan
,
Tuvalu
, ▰
U:
Uganda
,
Ukraine
,
United Arab Emirates
,
United Kingdom
,
United States (USA)
,
Uruguay
,
Uzbekistan
, ▰
V:
Vanuatu
,
Venezuela
,
Vietnam
, ▰
Y:
Yemen
, ▰
Z:
Zambia
,
Zimbabwe
Sitemap