International Big Band Directory

ibd
🔎 search for
Big Bands
▰
Musicians
▰
Venues
▰
Gigs
▰
MiscAds
▰
Forum
▰
FAQ
▰
Video!
▰
Get Password
▰
Login
🔎
Bruce James Orchestra
[Canada] British Columbia Vancouver

SemiProfBigBand

Thank you for taking the time to read about the Bruce James Orchestra- one of the hottest semi-professional big bands in the Vancouver BC area! Our 19 piece ensemble has a long history of providing exceptional big band/jazz/dance band music in the Tri-Cities/Lower Mainland/Fraser Valley; we have been performing all over the Lower Mainland since 1999. We perform a variety of big band music and are adaptable to all types of audiences/performance situations. We are a band that exudes high energy in our performance, incorporates rehearsed choreography in our selections, and is an ensemble which prides itself on excellence in both music, and showmanship.



🔎
The Lancer Band
[Australia] New South Wales Sydney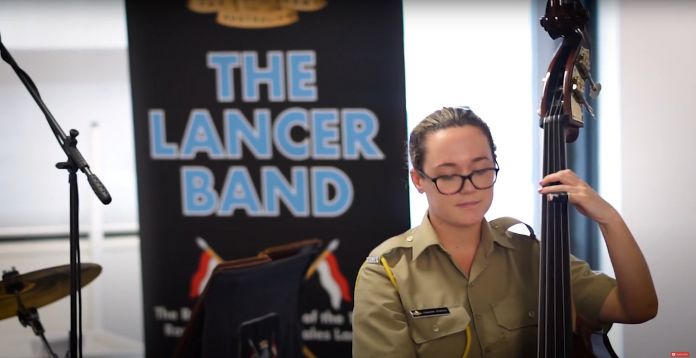 ProfessionalBigBand

The Lancer Band is a big band of the Australian Army and has been serving continuously since 1891. The band is made up of members of the Australian Army Reserve who are soldiers and musicians. The Lancer Band works primarily as a big band but also performs as a smaller jazz ensemble, a rock/party band, and a marching band for Army ceremonial taskings. The band originally started as a horse-mounted brass band as part of its regiment, the Royal New South Wales Lancers, a Light Horse or cavalry regiment. Band members have deployed on international and domestic operational service duties, both as a band and in individual soldier capacities. The Lancer Band now has a significant social media profile where it continues its mission to promote the image of the regiment and the Australian Army through music and community engagement.



🔎
The Oz Bg Band
[Australia] Western Australia Perth
SemiProfBigBand

A High Energy Jazz Swing Big Band from the land 'Down Under' playing all the 'Lindy Hop' hits from past and present. The Oz Big Band are dedicated to recreating the music and energy of the great big bands of the 30s, 40s and 50s. Formed in 1985, this 18-piece outfit has become popular amongst the Lindy Hop and Swing Dance scenes around Australia for its authenticity and high energy. Touring regularly around Australia, the Oz Big Band plays the music of Count Basie, Duke Ellington, Tommy Dorsey, Jimmie Lunceford, Benny Goodman, Fletcher Henderson, Ella Fitzgerald, Peggy Lee and many more. A regular house band at The Mustang Bar in Northbridge, Western Australia, the Oz Big Band knows how to "wind it up, and let it go!" Musical Director: Adrian Hicks



🔎
Midnight Blue Jazz Society
[Canada] Alberta Calgary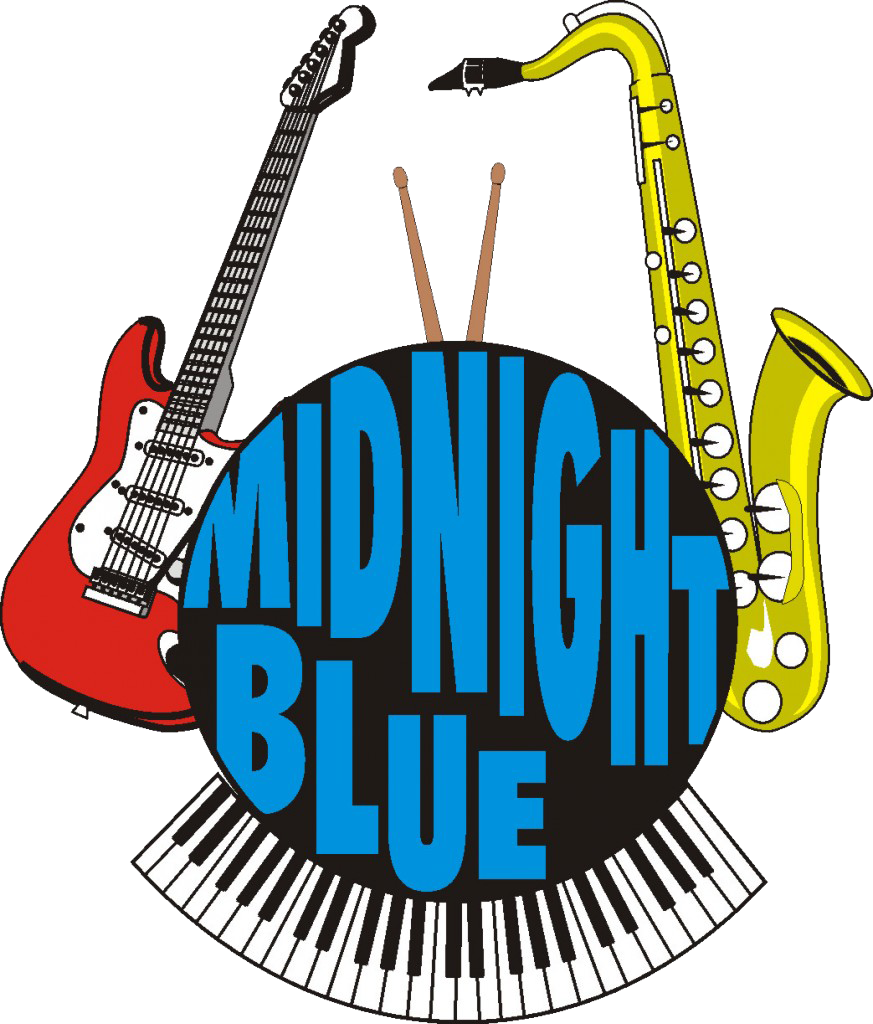 AmateurBigBand

Midnight Blue Jazz Society is a traditional big band with 17 musicians and a director. Based in Calgary, Alberta, Canada; our repertoire spans a wide variety of styles- swing, jazz, blues, Latin, funk, classic rock - whatever fits the situation; which includes business, community, public/private, charity events and music festivals. Midnight Blue Jazz Society is a registered not for profit organization; and its growth/success depends on member support and participation. The band actively strives to provide a learning and teaching process, top quality music education to maintain a standard of excellence, peer encouragement in a supportive environment and the opportunity to perform in public. In 2021, Midnight Blue Jazz Society celebrated its 20th anniversary, however due to the COVID pandemic, celebrations have been delayed until further notice. However during the pandemic, Midnight Blue worked on a band drumline and has incorporated it into future performances.



🔎
EvR Bigband Spiez
[Switzerland] Bern Spiez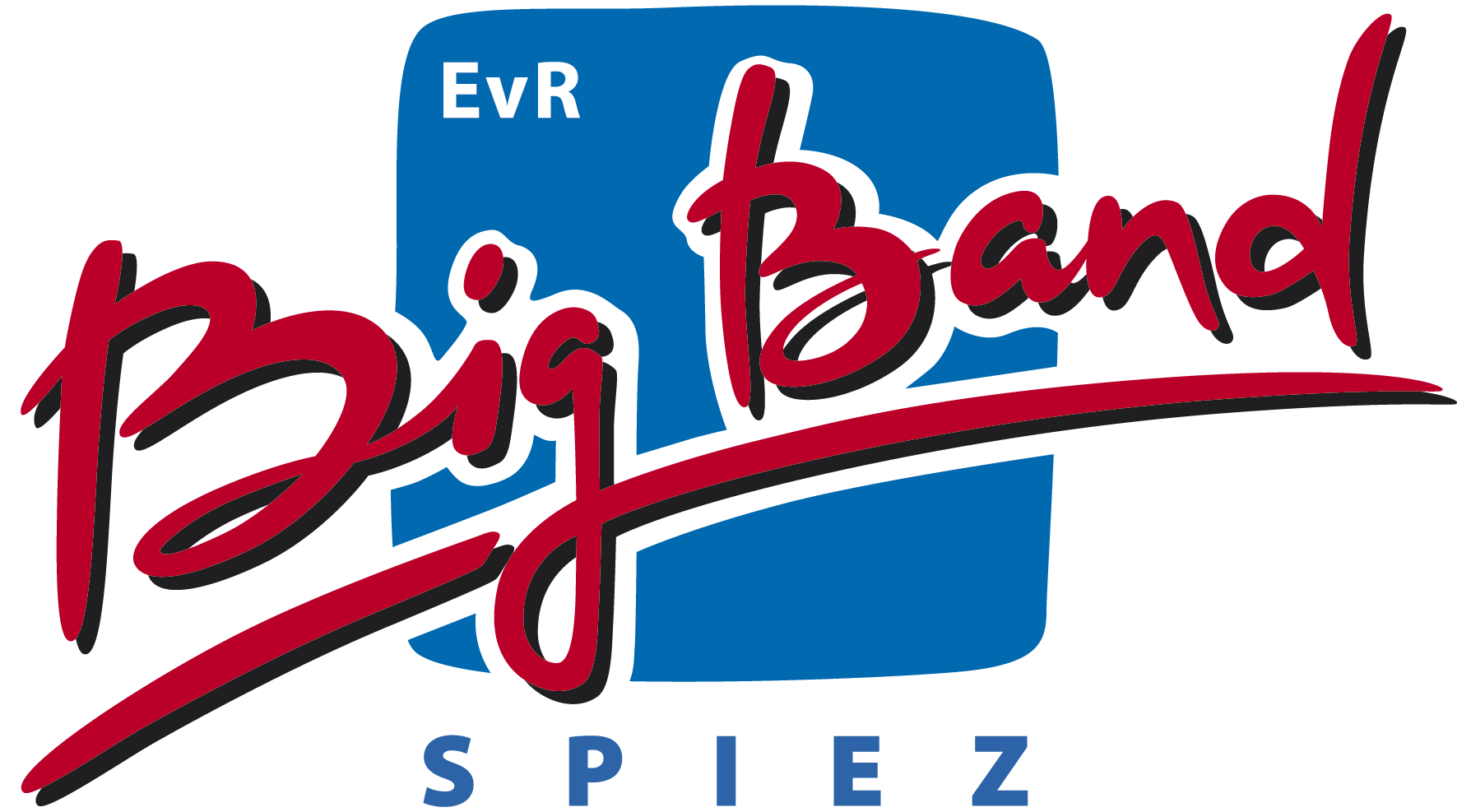 SemiProfBigBand

Die EvR-Big Band Spiez ist ein Unterhaltungsorchester mit einer klassischen Big Band Besetzung. Mit klassischem Swing, Latin Melodien sowie populärer Rock- und Popsongs sprechen wir ein breites Publikum an. Sei es an Matinées oder an Abendunterhaltungen, wir bieten den Zuhörern eine ausserordentlich grosse musikalische Palette. Zögern Sie also nicht, uns zu kontaktieren. Wir bereichern auch gerne Ihr Fest.



Is your Big Band listed?
▰
A:
Afghanistan
,
Albania
,
Algeria
,
Andorra
,
Angola
,
Antigua and Barbuda
,
Argentina
,
Armenia
,
Aruba
,
Australia
,
Austria
,
Azerbaijan
, ▰
B:
Bahamas
,
Bahrain
,
Bangladesh
,
Barbados
,
Belarus
,
Belgium
,
Belize
,
Benin
,
Bhutan
,
Bolivia
,
Bosnia and Herzegovina
,
Botswana
,
Brazil
,
Brunei
,
Bulgaria
,
Burkina Faso
,
Burma
,
Burundi
, ▰
C:
Cambodia
,
Cameroon
,
Canada
,
Cabo Verde
,
Central African Republic
,
Chad
,
Chile
,
China
,
Colombia
,
Comoros
,
Congo, Democratic Republic
,
Congo, Republic
,
Costa Rica
,
Cote d'Ivoire
,
Croatia
,
Cuba
,
Curacao
,
Cyprus
,
Czechia
, ▰
D:
Denmark
,
Djibouti
,
Dominica
,
Dominican Republic
, ▰
E:
East Timor
,
Ecuador
,
Egypt
,
El Salvador
,
Equatorial Guinea
,
Eritrea
,
Estonia
,
Ethiopia
, ▰
F:
Fiji
,
Finland
,
France
, ▰
G:
Gabon
,
Gambia
,
Georgia
,
Germany
,
Ghana
,
Greece
,
Grenada
,
Guatemala
,
Guinea
,
Guinea-Bissau
,
Guyana
, ▰
H:
Haiti
,
Holy See
,
Honduras
,
Hong Kong
,
Hungary
, ▰
I:
Iceland
,
India
,
Indonesia
,
Iran
,
Iraq
,
Ireland
,
Israel
,
Italy
, ▰
J:
Jamaica
,
Japan
,
Jordan
, ▰
K:
Kazakhstan
,
Kenya
,
Kiribati
,
Korea, North
,
Korea, South
,
Kosovo
,
Kuwait
,
Kyrgyzstan
, ▰
L:
Laos
,
Latvia
,
Lebanon
,
Lesotho
,
Liberia
,
Libya
,
Liechtenstein
,
Lithuania
,
Luxembourg
, ▰
M:
Macau
,
Macedonia
,
Madagascar
,
Malawi
,
Malaysia
,
Maldives
,
Mali
,
Malta
,
Marshall Islands
,
Mauritania
,
Mauritius
,
Mexico
,
Micronesia
,
Moldova
,
Monaco
,
Mongolia
,
Montenegro
,
Morocco
,
Mozambique
, ▰
N:
Namibia
,
Nauru
,
Nepal
,
Netherlands
,
New Zealand
,
Nicaragua
,
Niger
,
Nigeria
,
North Korea
,
Norway
, ▰
O:
Oman
, ▰
P:
Pakistan
,
Palau
,
Palestinian Territories
,
Panama
,
Papua New Guinea
,
Paraguay
,
Peru
,
Philippines
,
Poland
,
Portugal
, ▰
Q:
Qatar
, ▰
R:
Romania
,
Russia
,
Rwanda
, ▰
S:
Saint Kitts and Nevis
,
Saint Lucia
,
Saint Vincent and the Grenadines
,
Samoa
,
San Marino
,
Sao Tome and Principe
,
Saudi Arabia
,
Senegal
,
Serbia
,
Seychelles
,
Sierra Leone
,
Singapore
,
Sint Maarten
,
Slovakia
,
Slovenia
,
Solomon Islands
,
Somalia
,
South Africa
,
South Korea
,
South Sudan
,
Spain
,
Sri Lanka
,
Sudan
,
Suriname
,
Swaziland
,
Sweden
,
Switzerland
,
Syria
, ▰
T:
Taiwan
,
Tajikistan
,
Tanzania
,
Thailand
,
Timor-Leste
,
Togo
,
Tonga
,
Trinidad and Tobago
,
Tunisia
,
Turkey
,
Turkmenistan
,
Tuvalu
, ▰
U:
Uganda
,
Ukraine
,
United Arab Emirates
,
United Kingdom
,
United States (USA)
,
Uruguay
,
Uzbekistan
, ▰
V:
Vanuatu
,
Venezuela
,
Vietnam
, ▰
Y:
Yemen
, ▰
Z:
Zambia
,
Zimbabwe
Sitemap